Hello sexy readers!
Samantha is wrapping up her talk at the Pride and Prejudice conference at the University of Cambridge (which we're eager to be updated on : )!)
Hence I will be hijacking todays Tuesday Teaser with 6 tips and tricks for our latest app "Costume Theatre!"
So sit back.
Relax.
Tip number 1!
Stack up accessories!
You can layer up your accessories, like headbands and pearls. Be totally creative about it! You don't need to use a headband just once and who's to say that's a necklace and not a bracelet?
Tip numero Duo
Layer up accessories and MIX UP eras (We're being really rebellious here!)
The possibilities are endless!
Why have 1 feather when you can have 3 or 5? And why should only regency ladies get to drink tea?
Tip 3
Have fun posing before-hand! Get into fun positions with friends! (That didn't sound as bad in my head) Role-play scenes from Pride and Prejudice.
"May I have the next dance, Miss Elizabeth?"
"You may."
Tip 4
For easy hair, tie yours up before-hand and keep in mind the direction you are facing as different hairs work in different angles.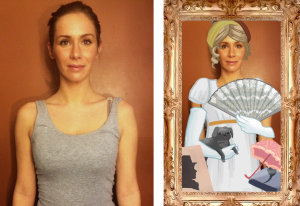 Tip 5
Animals are adorable! They're also perfect victims for decoration. Top hats and moustaches look fantastic on these critters.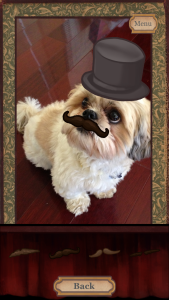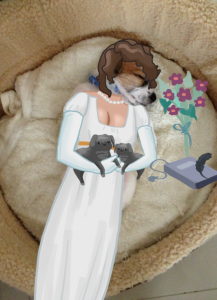 Hours of endless entertainment.
Tip 6
This is also a great, alternative and fun way to send out invitations to high tea or even just a thank you for coming to an awesome hens night.
So that's it from me! Do you have suggestions, or some neat tips and tricks that I've missed out on? Or would you like to show off your costume theatre get up? Send in your suggestions or pictures! I'm lonely!
Many Thanks to my dear model Erica for providing some lovely photos : )